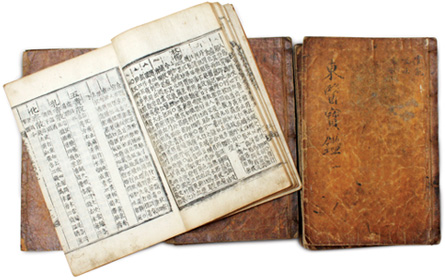 Pharmacopuncture has been developed by adding new techniques and medicines to those that have been passed down for thousands of years. It is the most advanced traditional Korean therapy and has been newly developed based on studies in such areas as meridians and acupoints, acupuncture and moxibustion, herbology, and herbal formulas.
Traditionally, acupuncture, moxibustion, thread-embedding and thread-implantation methods have been used to stimulate meridian points for days to treat diseases. The herbal medicines are extracted based on multiple herbologies such as decoction, plaster forms, wine medications, essences, and wine processes. In addition, they are made in various ways (extraction, purification, dilution, mixture). Diverse technics including Separation, proliferation, culture, decoction, pressurization, fermentation, decomposition, fabrication, reproduction, and shaking have been developed and are applied in modern technology.
Pharmacopuncture may be applied once or several times, depending on the disease, and it simultaneously takes advantage of both the medication and the acupuncture because it provides long-lasting efficiency through stmulating meridian points. The concepts of Chinese aqua-acupuncture and European homeopathy are similar to that of Pharmacopuncture. However, the former two are merely a mechanical conjunction of meridian theory and herbal medicine while pharmacopuncture is a more advanced form of treatment, incorporating specialized and systemic diagnoses and treatment protocols into the two areas of study.